6-lane BuckTrax Scorpion continuous rail track. The track is approximately 60 feet long in track length and is mounted on a approximate 6 feet by 18 feet table. Included in this sale is the computer system for racing which includes computer, LaneMaster racing system, monitors, and printer. Also included in this deal is the power source which is a Astron 40 amp, 40 volt adjustable power source perfect for all types of HO racing from Thunderjets to Restricted Open class cars. Total cost for the 6-Lane Scorpion Commercial HO track with computer system and power source is $2000.00 or best offer. Here's a few pics.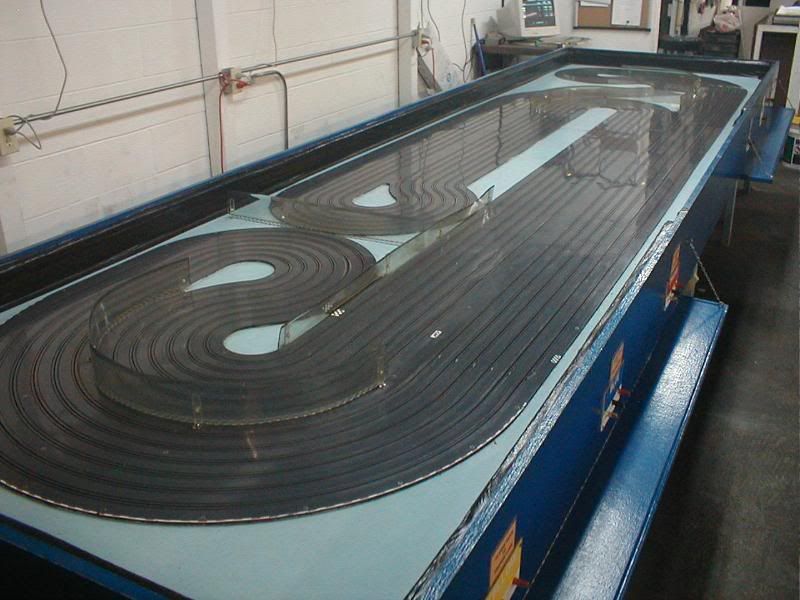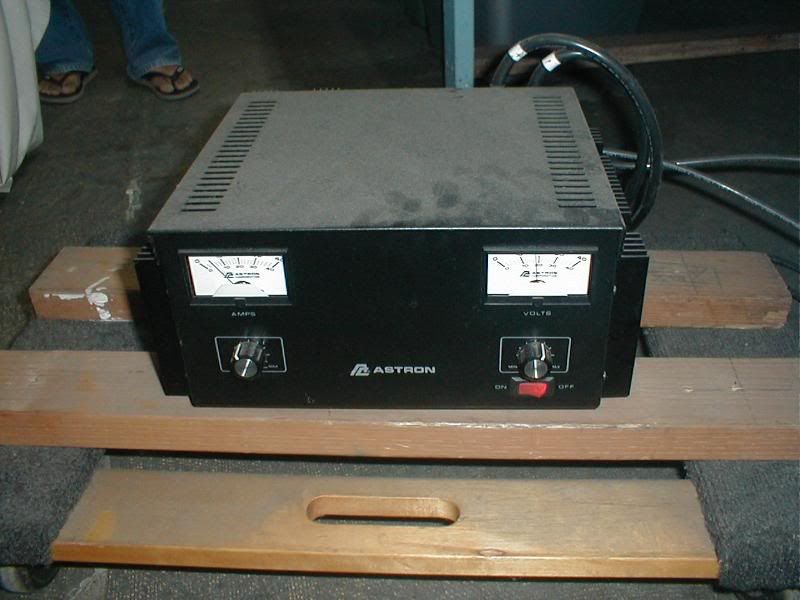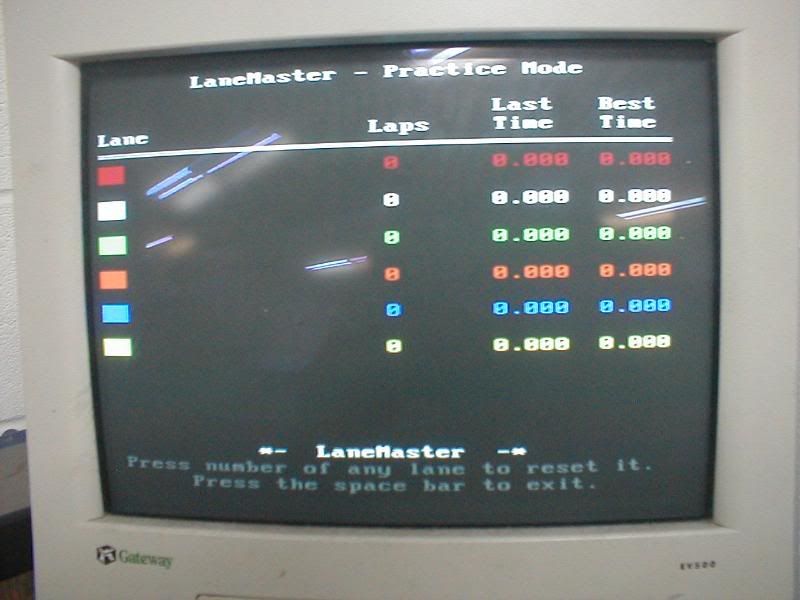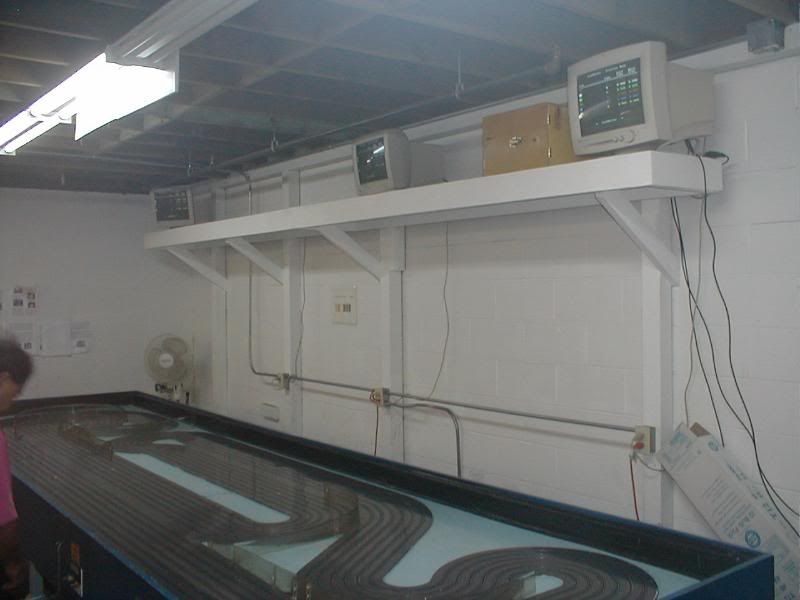 The small track
(will post pic soon)
is a Tyco HO track mounted on a 4 foot by 8 foot table with folding legs. This track is a four-lane track with a power source that can be plugged into standard house electrical socket. This track was made to be portable and transportable. Total cost for the 4-lane portable HO track is $300.00 or best offer.
If anyone interested you're welcome to stop by AHORA Raceway on either Friday or Saturday nights to check it out, or you can call me at 753-6771 (Jon).